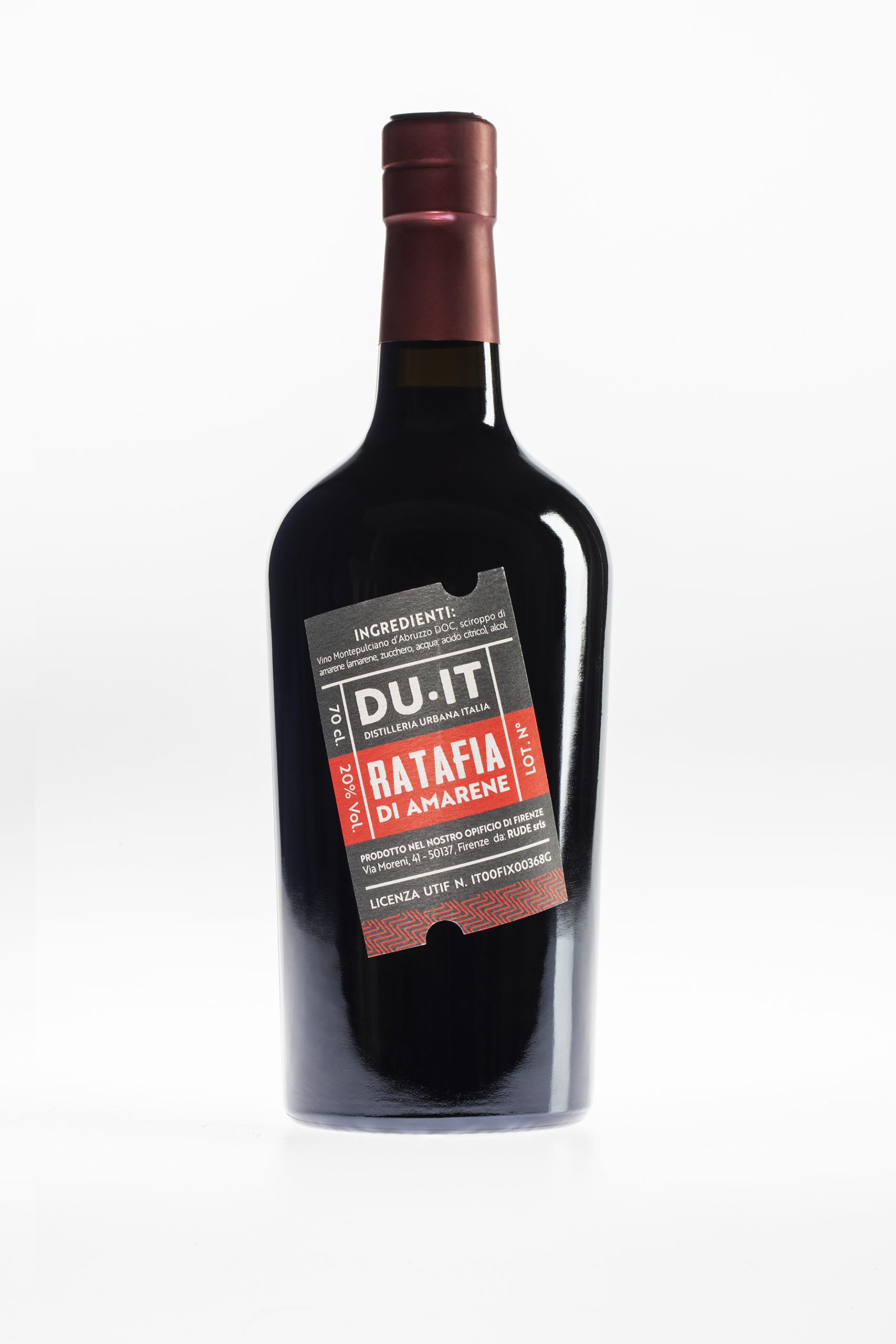 Ratafia di Amarene – Bloody Cherry
Sour cherries Ratafia, created using a historic recipe. Made with Montepulciano d'Abruzzo DOC red wine and flavored with alcohol and sour cherries.

Bloody Cherry is a rebel girl who dreams to be the subject of a rock song, it's the tattoo you never got but you always wanted. It's the Lolita of our products, a spice wine, smooth and sweet, irresistibly tempting with its passion. The sour cherries are put in syrup then infused in alcohol and red wine. The sweetness of the fruits perfectly blends with the tannin of wine and the bitterness of the stones. Slight hints of sour lead to a surprising, fresh finish. Sip it straight, at room temperature, or blend it to create your favorite cocktail.
20% vol/alc – 70 cl.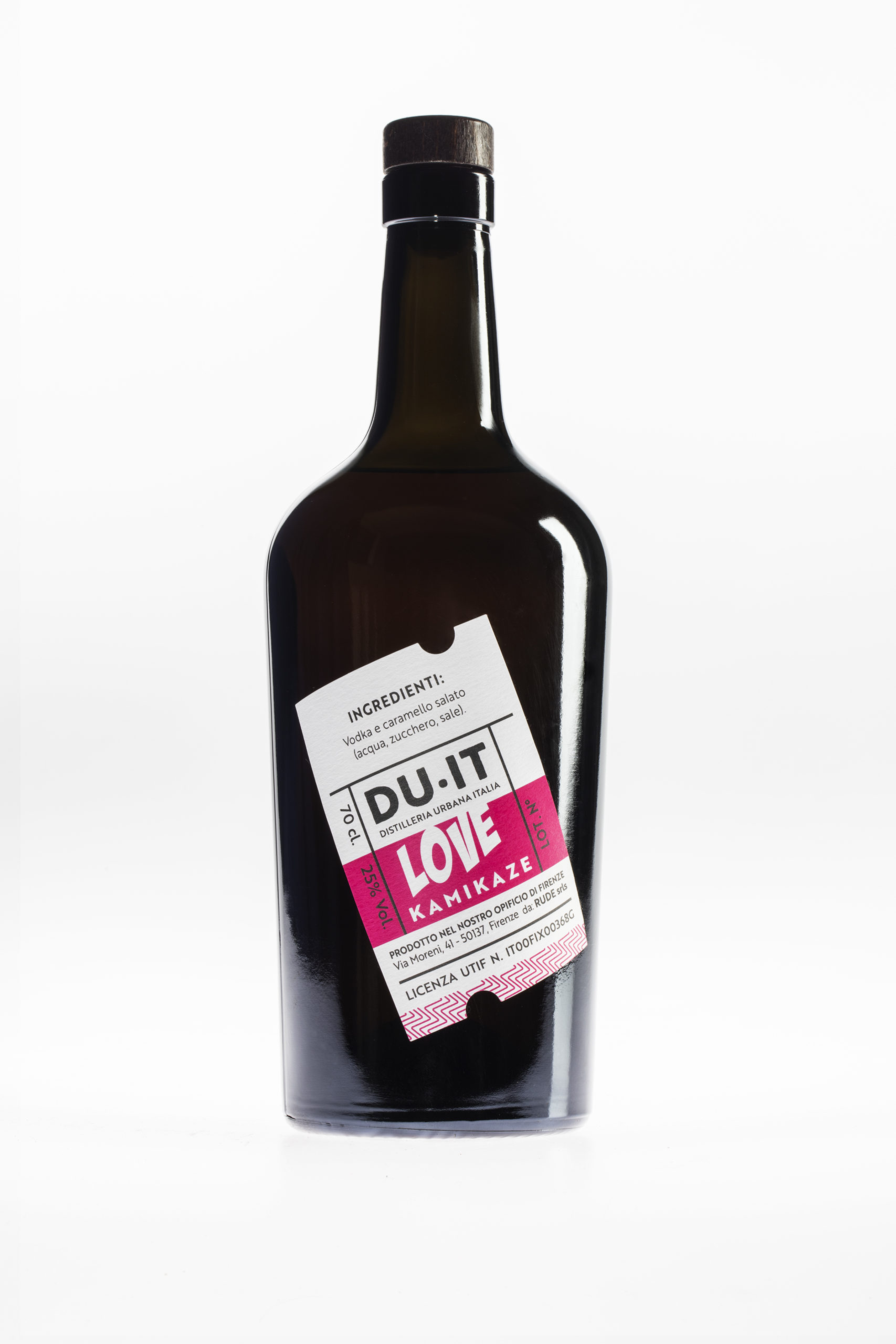 Salted caramel vodka. It'll let you forget all your daily troubles. We make the caramel ourselves—an authentic handcrafted production.

The liqueur that will save the world. This life needs love and this bottle is love in its liquid form. Suitable for smooth taste lovers: it's our Peace Pipe. Try to imagine Buffalo Bill and Sitting Bull having together a glass of Love Kamikaze. They would become best friends!
25% vol/acl – 70 cl.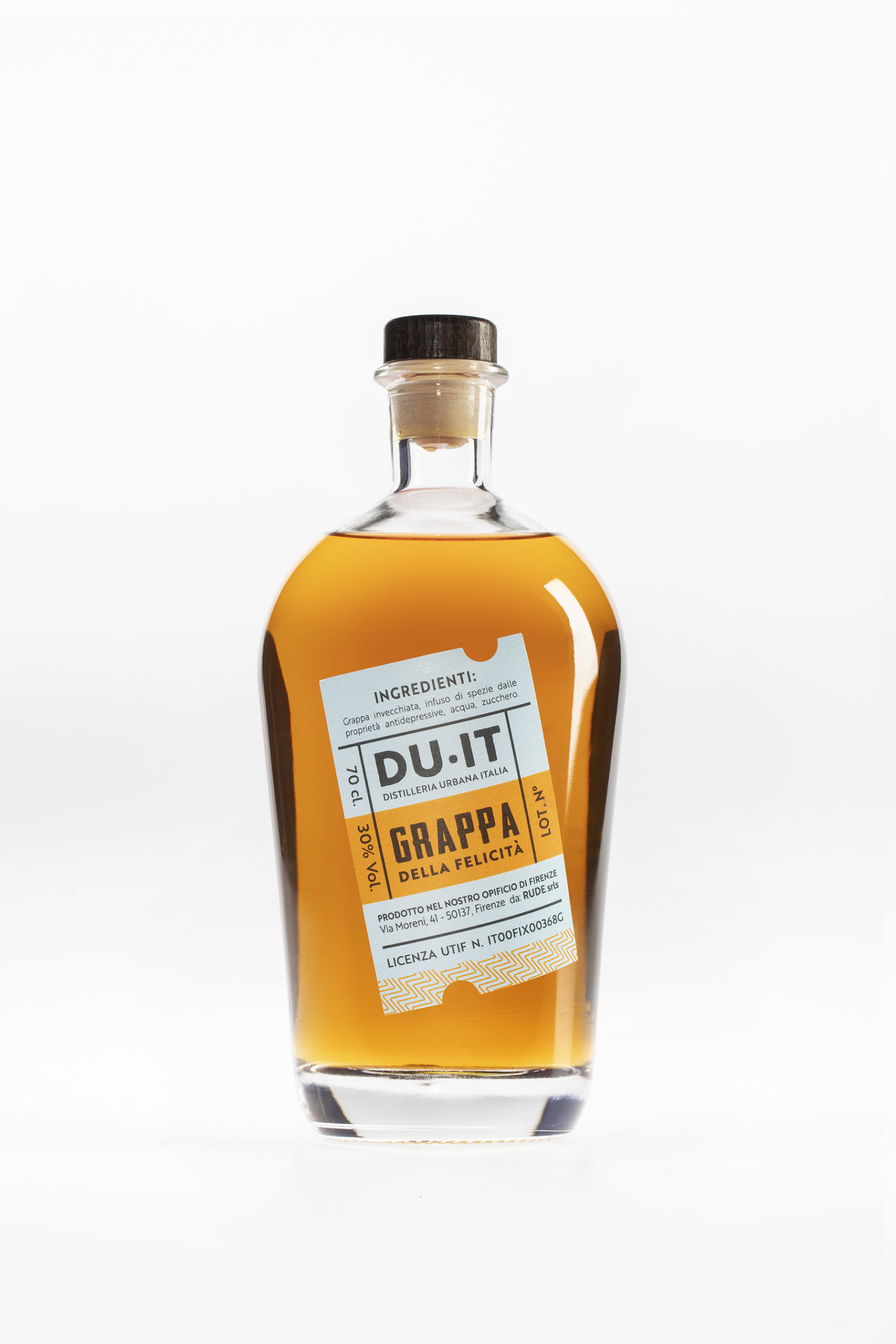 The definitive Grappa of our distillery. Happiness in bottle distilled according to an ancient tradition, enriched by deep research into medicinal herbs: a catharsis for your soul, a toast to serenity.
GRAPPA DELLA FELICITÀ is a comforting journey for your soul, an elixir of peace and tranquility. A unique style, refined and infused with hypericum, chamomile, and saffron. A successful blend of flavor and taste, elevated by the antidepressant qualities of our herbs. Drink it to believe it.
30% vol/alc – 70 cl.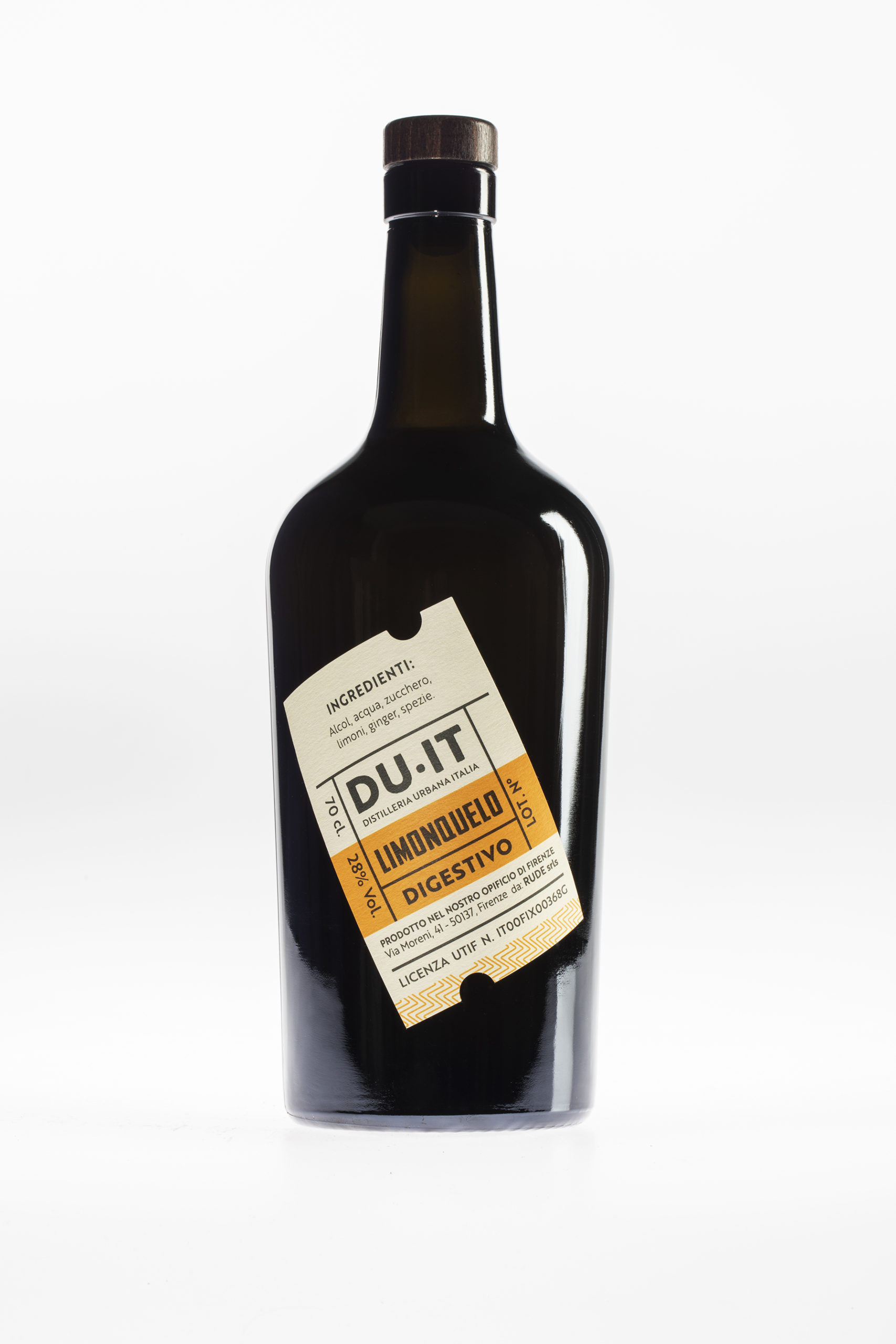 Limonquelo – Limoncello al Ginger 
Our homemade Limoncello. Lemon zest blends with ginger and turmeric. The result is a pungent, long lasting and elegant fragrance.
Ginger LIMONQUELO is a natural Limoncello infused with turmeric. In the best Sorrento tradition, it has powerful tonic, digestive, and antioxidant properties. An urban reversion of a classic that synthesizes modernity, with our artisanal determination and passion for quality. An irreverent product, rough and ready as we like it!
28% vol/acl – 70 cl.